08.September.2017
Second Auto Release system delivered
3" full flow system rated to 690bar pressure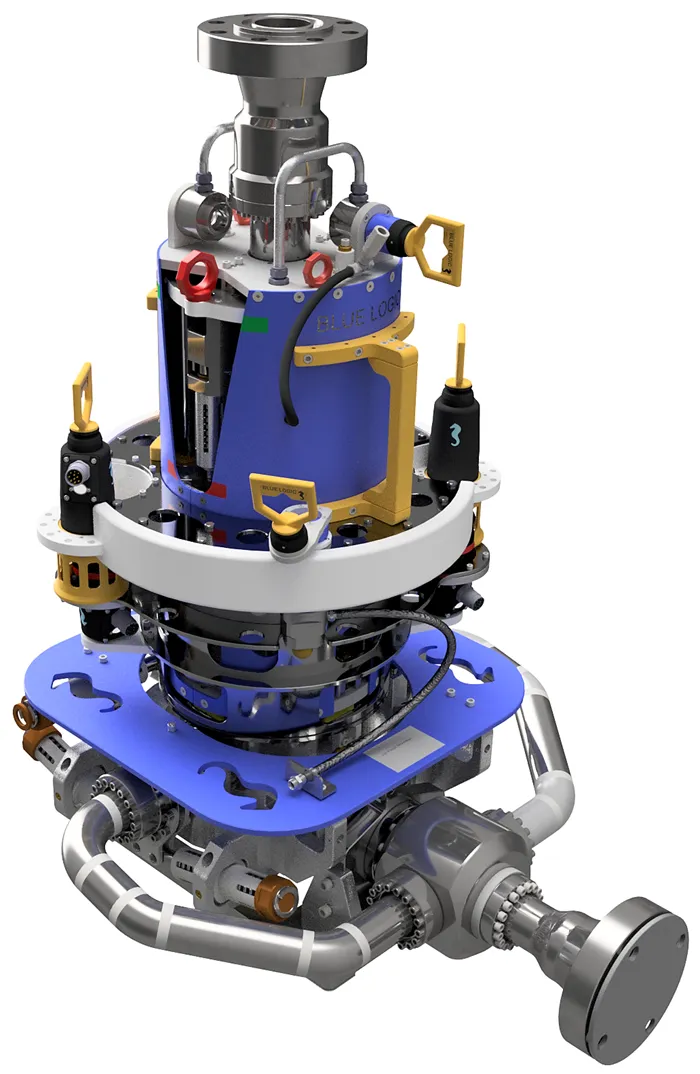 In 2015, we developed and built the first two 3" 690bar Auto Release Systems; it was a great success and was used for pumping up to 6000L a minute thru a single downline! The system is based around the patented Blue Logic Valve Stab technology and this proved it could be used on large bore as well as small bore.
This summer we got to deliver the next two identical systems and there is now a total of 4 in use. The Blue Logic Auto Release system ensures there is no leakage to sea even with an unintentional disconnect as with a drift-off. Before an unintentional disconnect, tension in the hose when it reaches a certain pre-set limit will first drive a mechanical movement that closes the ball valves on both sides. First then, when both ball valves are closed the system will release. Even if the system is at full flow and pressure it will release with no leakages. This feature makes it impossible to pump anything unintentionally to sea as ball valves will not be operated before correct connection.
We are looking forward to more deliveries and are proud to say that the Auto Release system is now field proven and in operation by two different clients.